Simply rip open the packaging, remove the gummy, and allow the product to rest on the palate. Then consume in two bites for a real burst of flavor.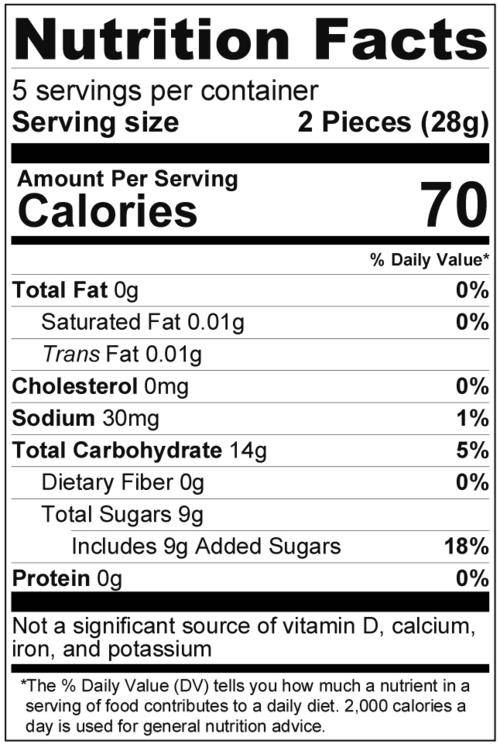 It's time to Eat Your Drink 👄
Confectionery that's strictly for adults only, each gummy is carefully made using a deconstructed cocktail recipe, with premium spirits, fresh fruit, herbs, syrups, before being coated with infused sugars to garnish, giving you a perfectly balanced cocktail in a bite size.

CONTAINS ALCOHOL: Max 5% alcohol by weight/volume. Unlawful to sell or give to persons who are under the legal drinking age. Women who are pregnant or may become pregnant should not consume this product. By clicking "Add to Cart" you are confirming that the person receiving this product is at least 21 years of age.